The holidays are only a few weeks away now. Although they are going to look a lot different for many of us, due to the social distancing rules being enforced in Ontario at least, it's a fact that most of us are going to increase our calorie intake by 40%-50% from December 23 – January 1! During this festive time of year when the grocery stores are rammed with chocolate, cookie and cheese gift baskets, it's too easy to increase your daily calories. In fact, if you eat 2 shortbread cookies and a few pieces of cheese with crackers, you've consumed an extra 600 calories from these snacks alone! A useful tip I've followed for the past couple of years, is to create a variety of freezer meals to have on hand for the holidays.
Spend some extra time in the kitchen now, preparing for this typically calorie laden period. I promise you, your waistline will thank you for it in January! Each year around this time, I create and freeze at least 4 vegetable filled, low-calories dishes. I keep these freezer meals on hand to defrost and consume before I'm about to head out to a holiday event. This year the events and social gatherings will be fewer and smaller, but we'll all probably be seeing a few loved ones. And rest assured, these gatherings will probably still have a ton of processed, calorie dense, nutrient light, foods. When I fill myself with my healthier freezer meals, I'm less likely to stuff myself with appetizers.
Guildelines for Freezer Meals
Here are the guidelines I follow when I'm figuring out what freezer meals to make.
Create dishes high in protein to keep you feeling full. This will help you limit the high sugar and fat filled junk food that's often put out around the holidays.
Pack your freezer meals with vegetables to offer the maximum nutrition that we often lack over the holidays. This will help keep you feeling energized and healthy (which is especially important this year!).
Create a selection of breakfast, lunch, snacking and dinner options, since you never know when you'll be hitting the road or heading out to visit your close loved ones around this time of year.
Build a variety of flavours in your meals. If you freeze 4 Italian dishes, chances are you'll get pretty tired of those flavours partway through the week and you'll avoid eating your pre-planned meals.
Here are 4 of my favourite freezer friendly dishes.
Egg Muffins. These protein and veggie packed, homemade egg muffins are a great breakfast or snack.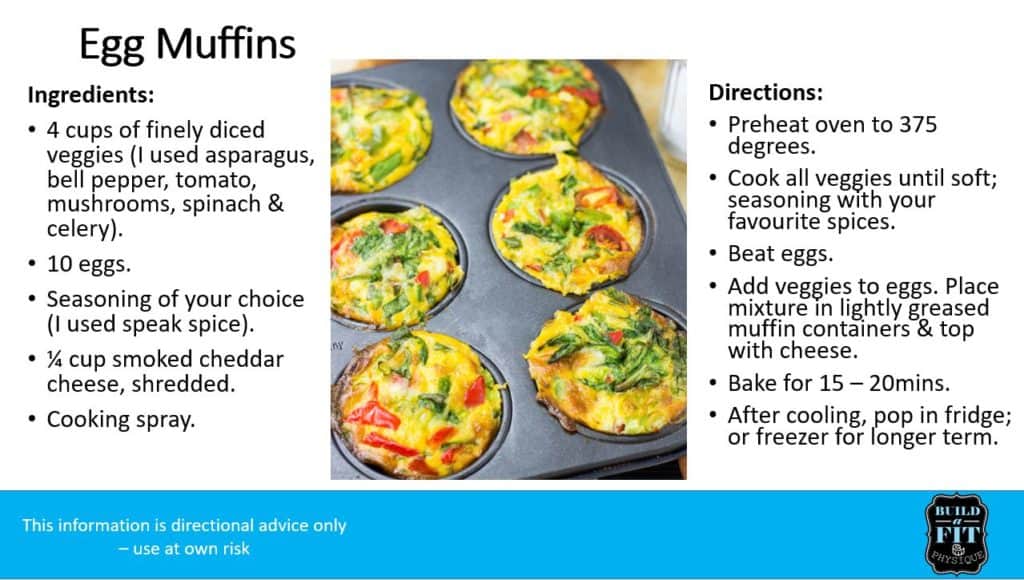 Green Detox Soup. This healthy soup is a perfect snack or lunch to consume when you're not eating all of the healthiest foods. It's rammed with nutrients to boost your energy and get you ready to tackle the craziness of the holidays!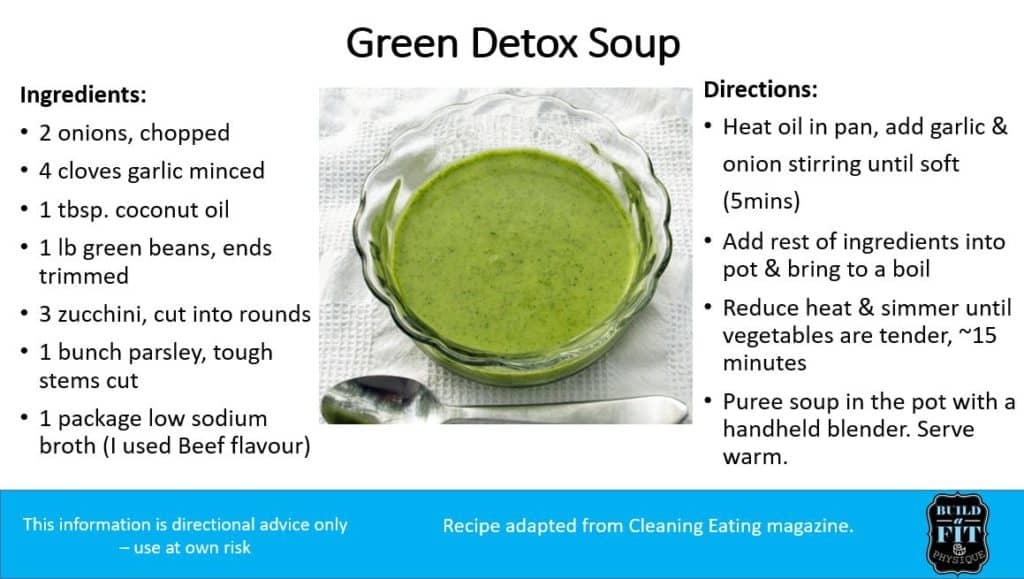 Fajita Stir Fry with Cauliflower Rice. This delicious meal is a terrific lunch or dinner option over the holidays. Make it with cauliflower rice to increase your servings of veggies and reduce your intake of starchy carbs. Starchy carbs are easy to consume through stuffing, mashed potatoes, bagels and snacks that you're probably consuming a lot of.
Coconut Lentil Peanut Stew. This uniquely flavoured meal is great to consume either on a cold day, or when you're on the go. The lentils offer a great deal of veggie-based protein, to keep you feeling full for hours.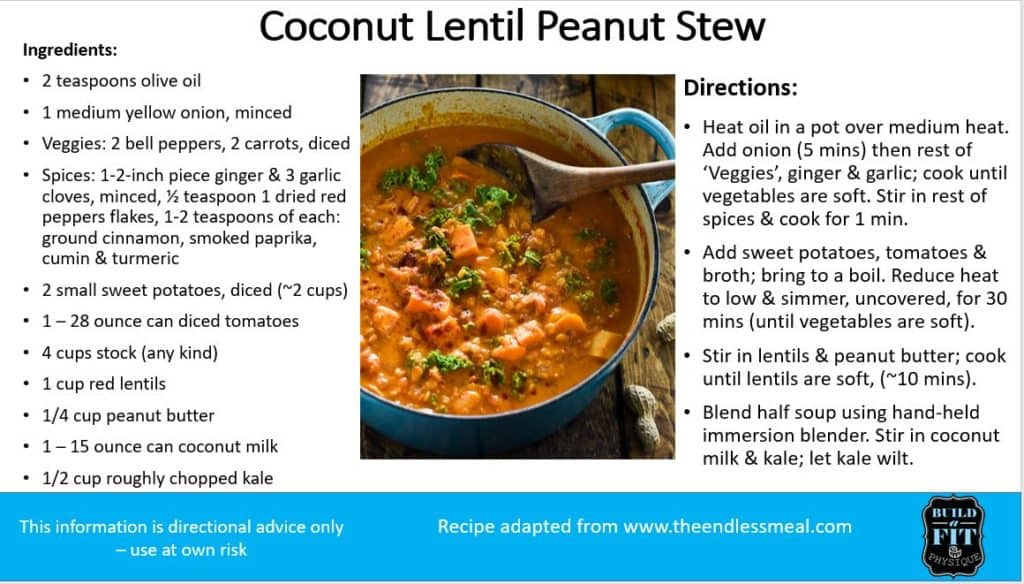 To Sum it up…Freezer Meals Reduce Holiday Weight Gain
With the holidays only a few weeks away, now is the perfect period to spend extra time preparing some healthy freezer meals. These protein and veggie filled dishes will likely help prevent you from gaining the typical 5 pounds that many of us gain over the holidays. I keep these freezer meals on hand to defrost and consume before I'm about to head out to a holiday event. When I eat these healthier freezer meals, I'm less likely to stuff myself with fat and calorie dense appetizers. Give it a try this year, and let me know what you think!